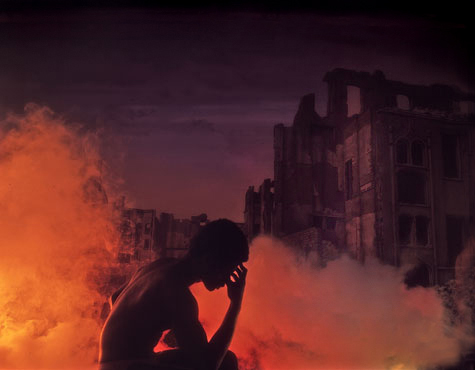 I met Tom Kelley through my girlfriend. You probably don't know, but she knows, that I'm not often impressed by photographers' materials. Because of that, she was very surprised when I said "Wow" about Tom's site.
Tom is a highly-acclaimed advertising photographer whose work has appeared in numerous books, magazines and exhibitions and, of course, advertising media. His images are available as Limited edition fine art photographs at a number of galleries.
My credentials, to help you decide if my opinion makes any difference: I've been taking pictures for 25 years and have a photo degree. I've been doing artwork since I was 10 (probably younger, but does it really count then?) and I was even displayed in the Santa Barbara Museum of Art for a couple of days (kid work, I'm not good enough to be on display there as a pro).
Check out Tom's work. He's probably pricey, but as you can see, you get what you pay for. I know where I'm going when I need to get my picture taken.